Welcome to the Acorn Mini Storage Blog!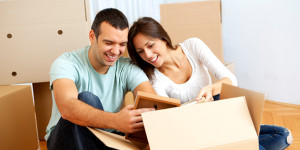 Acorn Mini Storage in Twin Cities
What does home mean to you? New or old, modern or traditional, permanent or temporary, we each find our own way to create a warm and comfortable home wherever we are. At Acorn Mini Storage, we've been helping Twin Cities' residents use self-storage to keep their homes organized and beautiful for over 25 years.
Here in our blog, you'll find a wealth of ideas for your home–storage tips, ideas for making the most of your living space, and expert advice on preparing for Minnesota's diverse seasons. Whether you're storing antiques and keepsakes from your childhood home, or clearing out space for a new office or workroom, you'll find industry-leading knowledge to make the most of the spaces you enjoy.
And if a move is in your future, you'll find ideas and tips to help take the stress out of moving. We'll help you learn how to properly prepare your furniture, appliances, artwork, and valuables for a move across town, or across the country. And we will give you tips and advice to help simplify the moving process.
Contact Us Today
No matter the circumstances that leave you needing additional space, the professionals at your local Acorn Mini Storage are here to help you. Contact the location nearest you or call us at 612-767-3953.
---
Related Articles