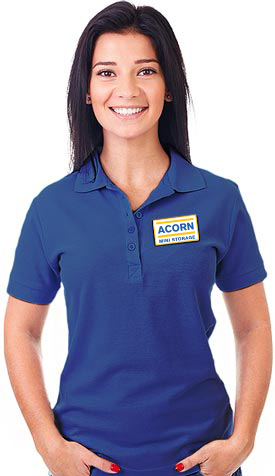 FAQ

Answers to some Frequently Asked questions.

When can I move in?

Immediately - Acorn's move-in process only takes about 10 minutes. Our manager will review your lease, verify your identity (Using your government-issued photo ID) and take payment (First month's rent, taxes and any applicable fees). You will choose your personalized access code and leave with a FREE high-security disc lock. Managers are on-site 6 days a week (Mon - Sat).

How much notice needs to be given before I move out?

10 days prior to vacating, you must submit written notice to the Acorn Mini Storage office in order to terminate the lease.

What type of documentation do I need to provide in order to rent a space?

All you need is a government-issued photo ID (example: a current drivers license, state identification, or passport).

Do I need to sign a long-term lease?

Your lease will be month-to-month, no long term commitment is required.

Does there have to be someone in the office to let me through the security gates?

When you sign your lease, you will choose a personalized access code that will allow you property access from 6:00 am - 10:00 pm, 7 days a week. Managers are on-site 6 days a week (Monday - Saturday) and happy to assist you in any way.

How do I pay my bill?

Acorn offers multiple convenient options to pay your bill. Create an account to pay your bill securely online. Click Pay Your Bill at the top of the page to get started. Acorn offers monthly automatic payment using your VISA, MasterCard or American Express or by debiting your checking account. Finally, you can pay in-person at the office or via mail with a check or money order. Payments applied via phone incur a $3.95 processing fee.

What forms of payments do you accept?

Cash, check, money order, VISA, MasterCard, American Express or ACH.

Do I need to bring my own lock?

New customers receive a high security disc lock free of charge as our thank you for choosing Acorn Mini Storage.

How do I move in my items?

Acorn Mini Storage provides heavy duty carts to assist your move in. Upper level units are easily accessible via personalized access code elevator. We also provide pallets and recommend their use to aid air circulation for all your items and boxes as an additional layer of protection. Acorn offers new customers a FREE U-Haul truck rental upon rental of a 10x10 or larger sized unit. Need more hands-on help packing and moving? Visit our manager for third party recommendations.

Are there any items that I am NOT able to store?

For the safety and security of your belongings, you may not store human or animal food, garbage, ammunition, tires, explosives, paint, solvents, anything odorous, noxious, corrosive or classified as flammable, hazardous, or toxic.

How should I pack my things for storage?

We recommend wrapping large items such as furniture to keep them dust-free. Box and clearly label smaller items, and be sure that they are not too heavy for you to lift. For a nominal fee you can rent sturdy shelving for your storage space.

What if I forget my gate access code?

For your protection and security, you will need to come into the office with your photo identification and the manager will assist you. Managers are on-site 6 days a week (Monday - Saturday).

Can I share my gate access code with others?

You may. However, as with any security code, we encourage you to protect it. You are responsible for actions taken by individuals that access the property using your code.

How do I change my access code?

Come into the office with your photo identification and we would be happy to assist you. Managers are on-site 6 days a week (Monday - Saturday).

Does Acorn require personal property insurance on stored goods?

Yes, Acorn Mini Storage does require personal property insurance. Acorn's insurance does not cover damage to your personal property. Many homeowners' policies extend some coverage to property stored off premises. Check your own policy for coverage details.

Does Acorn shovel and plow premises?

Yes. Acorn plows snowfall greater than 2 inches and shovels out the front of ground level units so your goods remain accessible during the winter.

Can I dispose of my trash at the facility?

No. The on-site dumpsters are exclusively for the use of Acorn Mini Storage. The manager can connect you wth a third-party to assist you with any waste management needs. Unauthorized disposal or abandonment of property is subject to a disposal fee. The minimum disposal fee is $250.00.

Is there a discount on multiple units?

Acorn Mini Storage does not offer a discount on multiple unit rentals. A variety of discounts, including prepayment discounts, are available on our Member Discounts page.

Can I downsize or rent a larger unit?

Yes, you can change your unit immediately should you need more or less space. Please check with a manager to determine unit availability and pricing. Managers are on-site 6 days a week (Monday - Saturday).

Do you do anything to control pests?

Acorn Mini Storage contracts with professional exterminators to have properties inspected monthly.

What if I lose the keys to my unit's lock?

Acorn charges a $40.00 fee for removing your current lock and replacing it with a new, high security disc lock. The new lock is included in the fee. Bring your government-issued photo identification to the office and speak with a manager to begin the process. Managers are on-site 6 days a week (Monday - Saturday).

Storage Tips

Tips to help you when moving into your new storage unit.

Take Inventory.

Keep an inventory of items you store. If you are looking for something you won't have to wonder whether or not it is in your storage unit.

Pallets Keep Your Items Clean.

Pallets on the floor of your storage space keep your items clean and protected.

Leave Some Space.

Leave an aisle or walk space between rows of stacked boxes for easy access.

Bring Some Shelves.

Use shelving to organize and to make more efficient use of your space. For a small monthly fee, Acorn rents shelving for tenant use. Visit a manager for more details.

Consider Accessibility.

Place the items that you will likely need access to in the front of the storage space.

Use New Boxes.

Use new, uniformly sized boxes. New boxes will be clean and pest-free. Place all possible items in a box rather than loose in the space. By doing these things it will help maximize the use of your space.

Use the Right Size Box.

Use smaller boxes for heavier items and larger boxes for light items.

Protect Your Items.

Use plenty of packing paper, bubble wrap, towels, blankets, or pillows to protect your fragile items.

Label Your Boxes.

Label the contents of your containers on all four sides. You can use different colors of labels for particular rooms or to identify the belongings of different people.

Special Care Items.

Wrap framed art and mirrors in bubble wrap and stand them on end on a pallet.

Wrap Chair Legs.

Protect chair legs by wrapping them in packing paper.

Disassemble Large Items.

Disassemble any items you can for easier storing and moving. Store the screws and bolts in a zip-lock bag and tape them to the item.

Remove Lampshades.

Remove lampshades and pack with towels and blankets; pack lamp bases in well-padded boxes.

Wrap and Cushion Dishes.

Wrap dishes and glasses separately and cushion with bubble wrap.

Packing Fine China.

Purchase boxes with dividers to store glassware and china, and place packing materials on the bottom and the top of the boxes. Wrap each item individually with paper or foam.

Elevate Fragile Items.

Put fragile items on shelving units, bookcases, or on top of other boxes.

Clothing Storage.

Store clothing and curtains on hangers in wardrobe boxes to protect and prevent wrinkling.

Appliance Mildew.

Wedge open the doors of appliances to prevent mildew.

Humid Conditions.

Humidity can cause furniture to warp. Leave space between your items and the unit wall to allow for air circulation. Fabric coverings will help protect your furniture and will not create condensation like plastic covers may.

Clean Metal Items.

Clean and dry metal items before storing. Use an oil or rust protector on items that are prone to rust.

Temperature Effects.

If your unit is not temperature controlled (heated and cooled) avoid storing items that can be damaged by melting and freezing, or large fluctuations in temperature and humidity.

Cover Your Furniture.

Use covers on chairs, sofas, mattresses and box springs to protect from dust. Place them on pallets and stand them on end.