6 Ways to Maximize Gas Mileage on Your Next RV Trip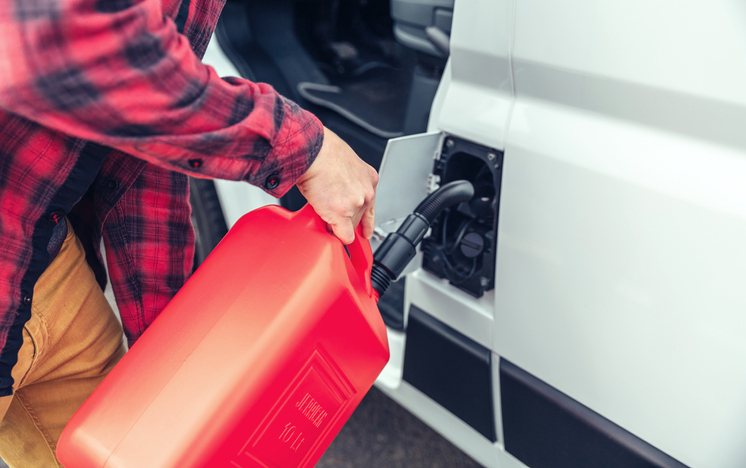 Traveling by RV can be a fun way to explore and wander around the country during the summer months. While traveling by RV can help you save on hotel costs, the costs of gas can stack up pretty quickly and take away from your overall budget. Here are 6 ways you can maximize gas mileage to make the most of your next RV trip.
1. Lose Some Weight
No, you personally don't have to lose weight. But lightening the load of your RV can help boost your fuel efficiency on your journey to your destination. If you're traveling to an RV park, you can ditch your heavy grill, as there are likely to be grills there available for use. If you're planning on riding bikes on your trip, see if there's a place to rent bikes at your destination instead of bringing yours along. Go through everything packed in your RV and take out any unnecessary weight that you may not need on the trip.
2. Make Sure Maintenance Is Up to Date
An RV that is behind on maintenance is sure to use up all of your gas before you know it. That's why it's important to perform routine maintenance on your RV before every trip. Dirty air filters and low tire pressure are the two biggest impacts on fuel efficiency during your trip, so make sure to give extra attention to those parts of your RV. You can maintain your RV on your own or take it to your local mechanic to handle it.
3. Map It Out
Before you hit the road, map out your entire trip from start to finish. To save gas, try to take less busy routes to avoid the possibility of hitting traffic. It's also helpful to calculate how often you'll need to stop for gas and map out each gas station you'll stop at to avoid wasting gas looking for one when you need it. While researching gas stations, keep an eye out for where the lowest-priced gas stations are on your route.
4. Sign Up for Fuel Rewards
Many gas stations like Shell, BP, and Circle K have loyalty membership programs that are easy and free to sign up for. These reward programs allow members to get a few cents off each gallon when they gas up. A few cents per gallon can go a long way on an RV trip.
5. Drive Consistently
Another way to maximize your fuel efficiency during an RV trip is by driving consistently through your journey. While it may be tempting, speeding and driving how you normally would in a regular car causes you to burn gas quickly. Try to maintain a speed of 55 to 65 miles per hour and utilize cruise control when you can.
6. Be Mindful
While the summer heat can make your RV hot and uncomfortable while on the road, try to use the air conditioning sparingly. Open windows, drink water, and use handheld and electric fans to help stay cool. When at rest stops and gas stations, try not to leave your car running for long periods of time to help preserve gas. 
Make Your Next RV Trip Easy with Acorn Mini Storage
With all of these tips and tricks, you'll be sure to maximize gas mileage on your next RV trip. After the fun is over, take the stress out of finding a secure place to store your RV and store it at Acorn Mini Storage. With 15 locations located throughout Minnesota, we provide flexible indoor and outdoor RV parking solutions that you can trust. Find a storage facility near you and discover hassle-free RV storage today!  
---
Related Articles