How To Store Patio Furniture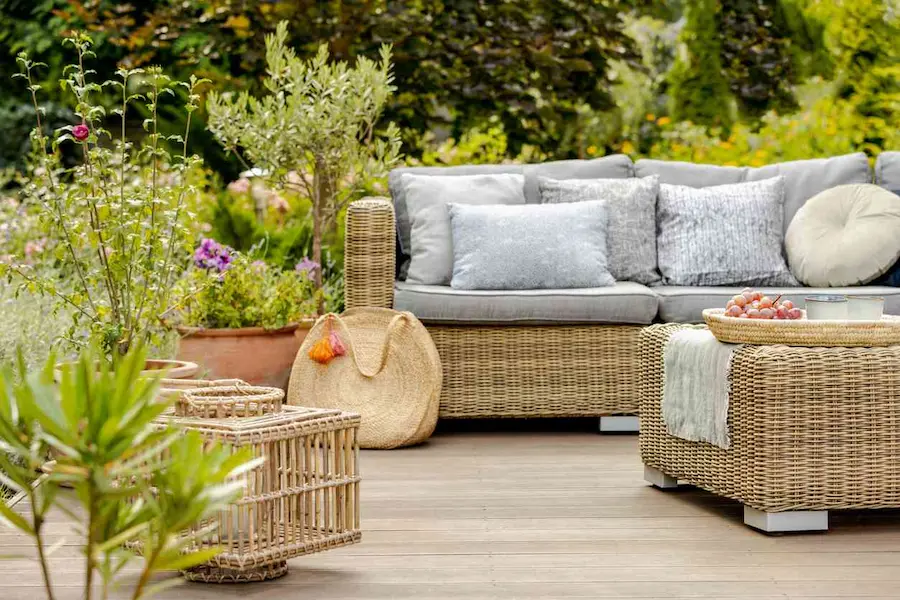 Patio Furniture Storage Tips with Acorn Mini Storage of MN
Patio furniture can be a great addition to any outdoor space. If you like to host guests during the summer, good patio furniture makes outdoor gatherings stylish and comfortable. However, when winter comes, how do you protect your patio furniture from the ice and snow?
In this article, we'll give you some tips on how to store your patio furniture so it stays good as new year after year.
Why Store Patio Furniture?
Putting your patio furniture in storage during the winter is a great way to protect it from the harsh weather that comes with the season. Leaving your patio furniture exposed to the elements during winter can cause it to age prematurely or even suffer damage like cracks, dents, and rust. Putting your patio furniture into storage for the season means you don't have to worry about potential damage from the weather, and you can simply bring it back when it warms up outside.
When To Store Patio Furniture
It's a good idea to store your patio furniture during the winter months to protect it from the cold. However, there are other times when putting your patio furniture into storage might be a good idea.
Long-term vacation. If you're going to be away from your house for an extended period of time, it might be a good idea to put your patio furniture into storage until you get back. If your patio is visible from the street, or easily accessible, leaving your patio furniture out could potentially lead to theft.
Landscaping/renovation. If you're having some serious work done to your house, patio, or yard, it might be worth storing your patio furniture temporarily, until the work is done. If you're building a deck, putting in a pool, or adding a room to the house, storing your patio furniture will keep it out of the way.
Tips for Patio Furniture Storage
When getting ready to put your patio furniture into storage, there are a few things you should keep in mind. Following these tips will help you keep your patio looking good every season.
Clean It Up
Before putting your patio furniture in storage for the winter, make sure to give it a good cleaning. Remove all cushions and wash and dry them according to the manufacturer's instructions, before cleaning the furniture frames. Metal and plastic furniture can be cleaned with water and dish soap, while wooden furniture may benefit from oil soap.
Whatever type of patio furniture you have, make sure to let it dry completely before putting it away—this will help prevent rust, mold, and mildew.
Power Wash Your Patio
When your patio furniture is in storage, it's a great opportunity to power wash the surface of your patio. If you have a wooden deck or concrete slab patio, take the time to fully clean your patio floor while it's empty so it looks nice and clean once your furniture is back in place.
Maximize Your Storage Space
If you have particularly large pieces of patio furniture, it may be difficult to fit it all into storage. Especially if you're trying to store it in a basement or garage, it's easy to run out of space. Make sure to properly stack your patio furniture in storage to save as much space as possible. You may also want to look at different sizes of storage units to help figure out how much space you need.
Self storage is a great option for patio furniture storage so you can keep your patio furniture in great condition without sacrificing any space in your home or garage.
Store Your Patio Furniture With Acorn Mini Storage
If you want to take great care of your patio furniture during the winter, consider storing it with Acorn Mini Storage! We offer self storage units of many sizes, so you can store as much or as little as you need. To keep your items looking brand new and your house clutter-free, reserve a unit online today.
---
Related Articles