How to Transform Your Empty Nester Home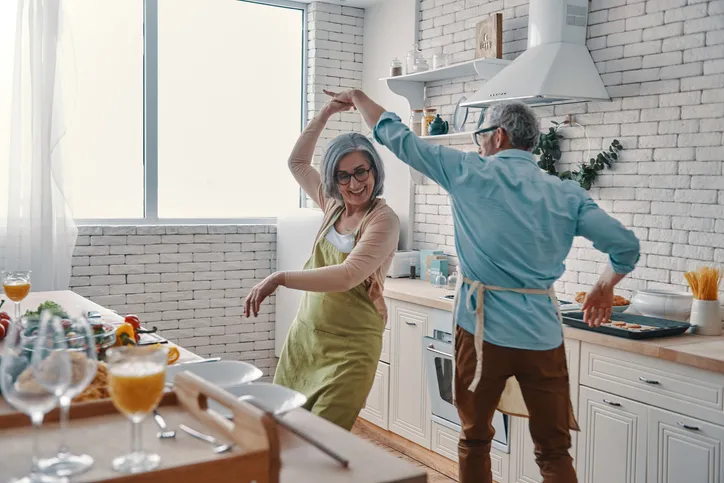 Storage Options For Empty Nesters
Becoming an empty nester can be a bittersweet experience. Your children grow up and move out and your home starts to feel quiet and empty. But it doesn't have to. With vacant rooms and more space, there are plenty of opportunities to remodel your home to fit your style and needs. Here's how to transform your empty nester home and make it feel a little less empty.
Organize and Declutter
Before you jump into transforming your home, you should first take the time to organize and declutter everything that's been left behind. While it may be tempting to get rid of everything, it's probably best to sit down with your children and decide what to do with their stuff and avoid throwing away sentimental belongings. Create three piles: one for things they will take with them, one for things you will donate, and one for things to keep. If you've found that your pile of things they'd like to keep is pretty extensive, consider storing them in a nearby storage unit. That way, they'll be stored in a secure storage unit, and you'll have the space you need in your home to make all the changes and transformations you want.
Transform Extra Bedrooms
With all this new space, you can finally create a room dedicated to your hobbies. Some of the most common types of room transformations are:
Office Space:

As many people are working from home, a dedicated office space is a great addition to your home. Ditch the kitchen counter and dining room table and create your ideal home office by adding a desk, chair, bulletin board, and more!

Workout Room:

Reach your fitness goals by creating a home gym in that extra room. Hang some mirrors on the wall, gather some weights and a yoga mat, and get your workout on.  

Man Cave/She Shed:

Having a designated space to relax and let loose after a long day is a great feeling. Transform your extra bedroom into a craft room, game room, music room, or art room, and indulge in your hobbies.

Movie Theater:

Install a projector, sound system, some reclining chairs, and a popcorn machine to make your own movie theater right in your home.
Renovate and Decorate
When there were kids in your home, it's likely that you chose specific decor and furniture that were kid-friendly and child-proof. For instance, you probably opted out of purchasing that white couch you wanted knowing you had clumsy kids around. Now that your children are out of the house, you can renovate and remodel your home to match your true aesthetic. You can upgrade your kitchen, rip out that stained carpet and replace it with wood floors, or knock down walls to create that dream walk-in closet, the opportunities are endless. It's your time to make your home feel less empty and more comfortable.
Make the Transition Easy with Acorn Mini Storage
At Acorn Mini Storage, we understand the mixed feelings that come with becoming an empty nester. We strive to help make your transition easy by providing affordable self storage units you can use to store your kid's childhood belongings. A 5 x 5 storage unit is the perfect closet-sized storage unit to store exactly what you need. With convenient access hours, your child will be able to visit the storage unit as often as they need to or just when they're wanting a few moments of nostalgia. Start transforming your empty nester home by renting your flexible self storage unit with Acorn Mini Storage today. 
---
Related Articles