Why Storage Units Are An Affordable Option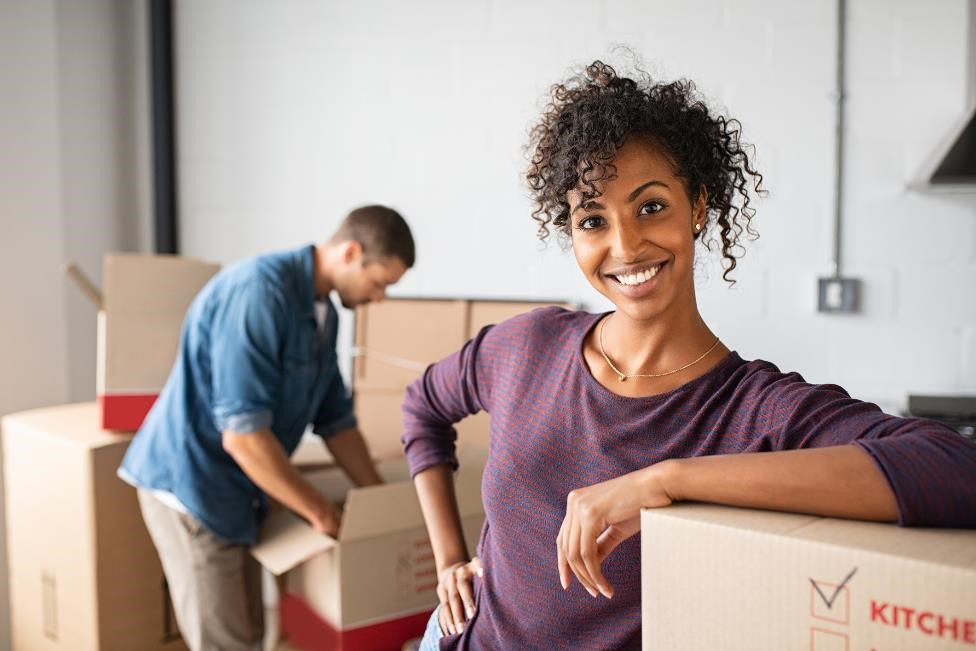 The Affordability of a Self Storage Unit
Businesses, residents, and students alike within the Minneapolis-St. Paul metro area occasionally need additional storage space. Whether that's for inventory, a decluttering project, life events, and more, Acorn Mini Storage can be the solution to those storage needs. Our 15 storage facilities stretch from Champlin to Cottage Grove, and we have storage units that will work for you.
You might be wondering to yourself, though: are storage units affordable? The answer is a resounding yes—especially when you compare costs with other storage solutions.
How Expensive Are Storage Units?
Storage unit prices vary based on location, unit type, and unit size. However, the self storage industry average monthly rent is around one dollar per square foot. Many of our units cost even less, and our most affordable units can be half that figure. For a standard size 10×10 unit, though, you're going to be in the ballpark of $100 per month.
But the rent price is only part of the equation. Storage units offer unparalleled flexibility as well, which is valuable in and of itself and makes for an efficient option. At Acorn Mini Storage, our storage units don't require a deposit and come standard with month-to-month rents. In other words, when you need a storage unit, you pay for it exactly how long you need it—and no longer.
Storage Units Are Cheaper Than Real Estate
One alternative to self storage is through purchasing a larger home. But in addition to the lengthy wait times, paperwork, and varying other hurdles that can unexpectedly arise, real estate is costly. Housing prices vary depending on location within the Minneapolis-St. Paul metro area, but housing generally costs at least $150 per square foot.
Rather than spending so much more money on a larger home than you would on a storage unit, self storage allows you to make the most of what you have. Decluttering projects are a breeze with self storage, allowing you to expand your home and reclaim home space that was previously unusable due to the clutter.
Storage Units Can Make Your Office Better
For commercial customers, self storage can be a particularly cost-effective option. In the Minneapolis-St. Paul metro area, the average Class A office space cost is at least $24 per square foot. But regardless of what quality of office space you choose and where you want it to be in the area, office space will cost you 10 to 30 times more per square foot than your average storage unit.
Even a small storage unit can provide utility to businesses both big and small, and our amenities like a free move-in truck, 24-hour access, free wood pallets, and more can help.
But storage units don't just let commercial businesses be more efficient with their office space—our storage units are great for making your office space at home. Due to the effects of Covid-19, more people than ever are working from home, many of whom are doing so in haphazard or makeshift locations around the house. With self storage, you can declutter and perhaps even renovate a room in order to install a comfortable, usable work from home space that will last you a long time.
Our Discounts Make Your Dollar Go Further
In addition to self storage's natural cost-effectiveness, Acorn Mini Storage is committed to offering competitive prices as well as an array of storage unit discounts. Our discounts include:
AAA Storage Discount—10% off with six-month prepayment
Military Storage Discount—10% off with valid military ID
AARP Storage Discount—5% off rentals
Prepayment Discount—pay your unit in advance and receive a discount
Online Specials—check your nearest location for active specials
We understand that you may be unable to carry out that renovation or purchase the new house in the midst of the coronavirus pandemic. But self storage allows you to do the next best thing: making efficient use of what you already have. Acorn Mini Storage is ready to help in your decluttering process or your other storage needs. Our 15 Minneapolis-St. Paul area storage facilities have the units you need at the prices you want. Hop online and reserve your storage unit today!
---
Related Articles