Why Acorn Mini Storage Isn't Like Other Twin City Storage Facilities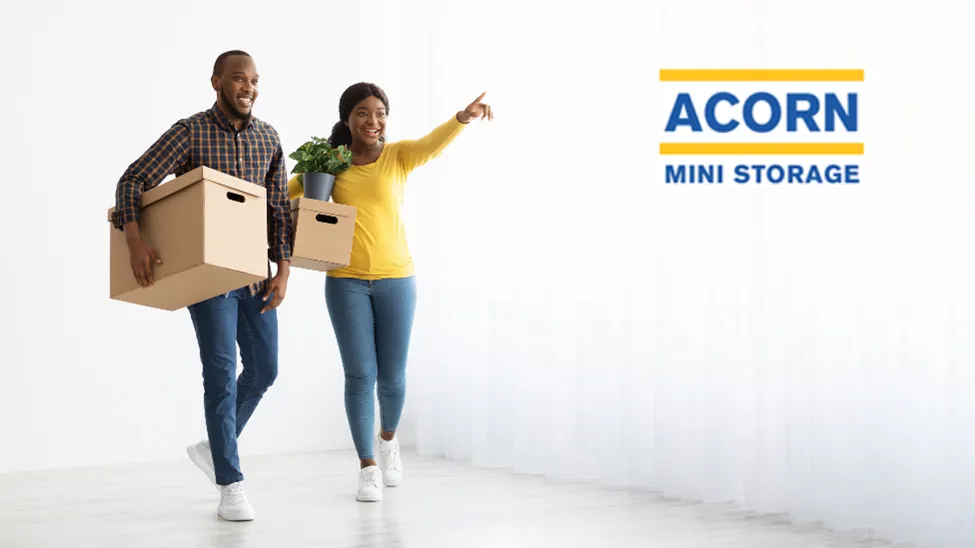 Local Storage Options with Acorn Mini Storage
Searching for a storage facility in the Twin Cities can be tricky. With so many options, how do you choose the best storage facility in Minneapolis, St. Paul, or the suburbs?
Here at Acorn Mini Storage, we're proud to provide Twin Cities self storage for students, residents, and business owners alike. We're not just another storage facility—see what makes Acorn different from our competitors, and why you should visit an Acorn Mini Storage facility for your next storage need.
We're Local
Owned and operated by Minneapolis-St. Paul residents, Acorn Mini Storage is a local storage facility. Unlike other large storage companies, Acorn is solely and completely focused on providing the best self storage for Minnesotans and their needs.
What does this mean? It means a commitment to local nonprofits, such as the Diaper Bank of Minnesota. It means partnership with A1 Art Storage to provide storage solutions for local artists and museums. It means friendly service from locals. And it means clear, transparent, straightforward pricing for all our units.
Free Moving Truck With a Storage Unit Rental
Moving your belongings into a storage unit often requires a large vehicle, but not everyone has a large enough SUV or van to truly meet their needs. At Acorn Mini Storage, moving trucks and storage units go hand in hand. When you rent a 10×10 or larger storage unit, we'll provide the use of a free moving truck at select storage facilities.
Storage Features and Amenities
With 15 storage facilities in the Twin Cities metro, Acorn Mini Storage has storage units that can to fit nearly any storage need. That means features and amenities that truly move the needle on your storage experience. Some features and amenities available at our storage facilities include:
Security features—From perimeter fencing to 24-hour video recording, each facility is designed for maximum peace of mind.
Climate controlled storage—It's no secret that it gets cold here in Minnesota. Store your belongings in heated storage units that maintain a consistent temperature even in the dead of winter.
Moving and packing supplies—Everyone forgets supplies now and then. We sell moving boxes, tape, locks, furniture padding, and more at many of our locations.
Unique Perks
Acorn Mini Storage doesn't just stop with our feature-rich storage facilities. We also have a variety of free perks that you can't quite get anywhere else. Some of our perks include:
Free disc lock—We provide a free disc lock with every storage unit rental. Disc locks are more secure than traditional padlocks and are ideal for self storage.
Free pallets—Keep your belongings off the floor with our free pallets, which you can use in your storage unit to guard your items against spills and general humidity.
Free use of dollies—Easily transport heavy belongings with our dollies when available at every facility.
Shelving for rent—Vertical space is important in efficiently packing a storage unit. You can easily rent shelving directly from us.
Rent a Storage Unit at Acorn Mini Storage
Whether you're storing your belongings for just a few months or the long haul, Acorn Mini Storage can help. Give us a call or rent your storage unit online today to get started and say goodbye to space woes!
---
Related Articles