Your Guide to Summer Storage for Students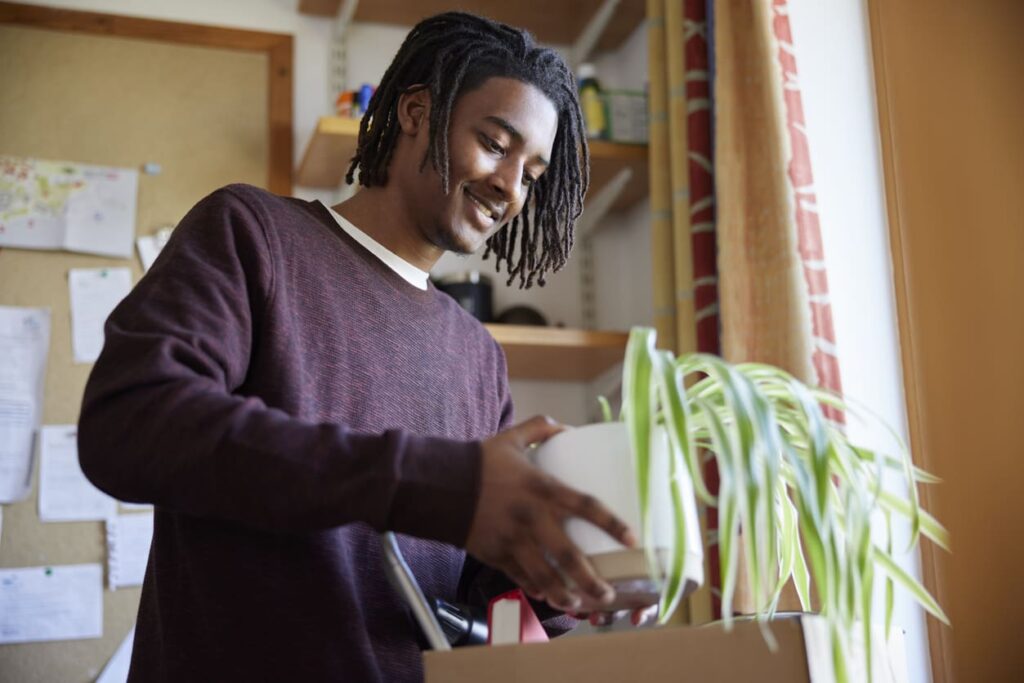 Acorn Mini Storage's College Storage Guide
As a busy academic year wraps up and temperatures climb, college students in Minnesota and all over the country begin to dream of the excitement that awaits them during the summer. While it only lasts a few months, this break offers an invaluable escape from the classroom and gives many the time to return home, work a job or internship, or travel the world.
Whatever your plans may be, if you're a college student headed for summer break, there is one common issue you must consider: what to do with all of your things. Many dorms and residence halls require you to move out as soon as classes finish, and not everything can fit in the trunk of your car—if you're lucky enough to have one, that is.
Thankfully, you're not alone. Acorn Mini Storage is here to help by offering affordable storage units for college students in Minnesota. We have locations spread across the entire state, and our 15 Twin Cities area locations are conveniently located near many of Minnesota's top colleges and universities. Our facilities have the space you need to store furniture, boxes, televisions, and anything else you need to keep tucked away until next semester. 
Keep reading to learn more about the benefits of student summer storage and other tips for storing your items during break.
Benefits of Summer Storage for Students
Renting a summer storage unit can have many positive impacts on your life, whether you just finished your freshman year or are in the middle of postgraduate studies. In addition to sparing you the trouble of finding space at your friend's house or in your parents' garage, keeping your stuff in storage can set you up for an easy and enjoyable time moving back in—and even save you some money in the process.
It Helps With On-Campus Living
Many colleges require their students to live on campus for at least one year, with some schools making it mandatory for your entire degree. And whether you live in a solo room or share a four-person suite, odds are you have to leave once summer comes. This can be difficult for many students, as there's usually little turnaround time between classes ending and move-out day.
If you live on-campus and are wondering what to do with your stuff for the summer, consider renting one of Acorn Mini Storage's storage units for college students. Keeping your things with us will save you the trouble of hauling them away just to bring them back in a few months. We'll keep a close eye on your stuff until back-to-school season comes around and you swing by to move back in.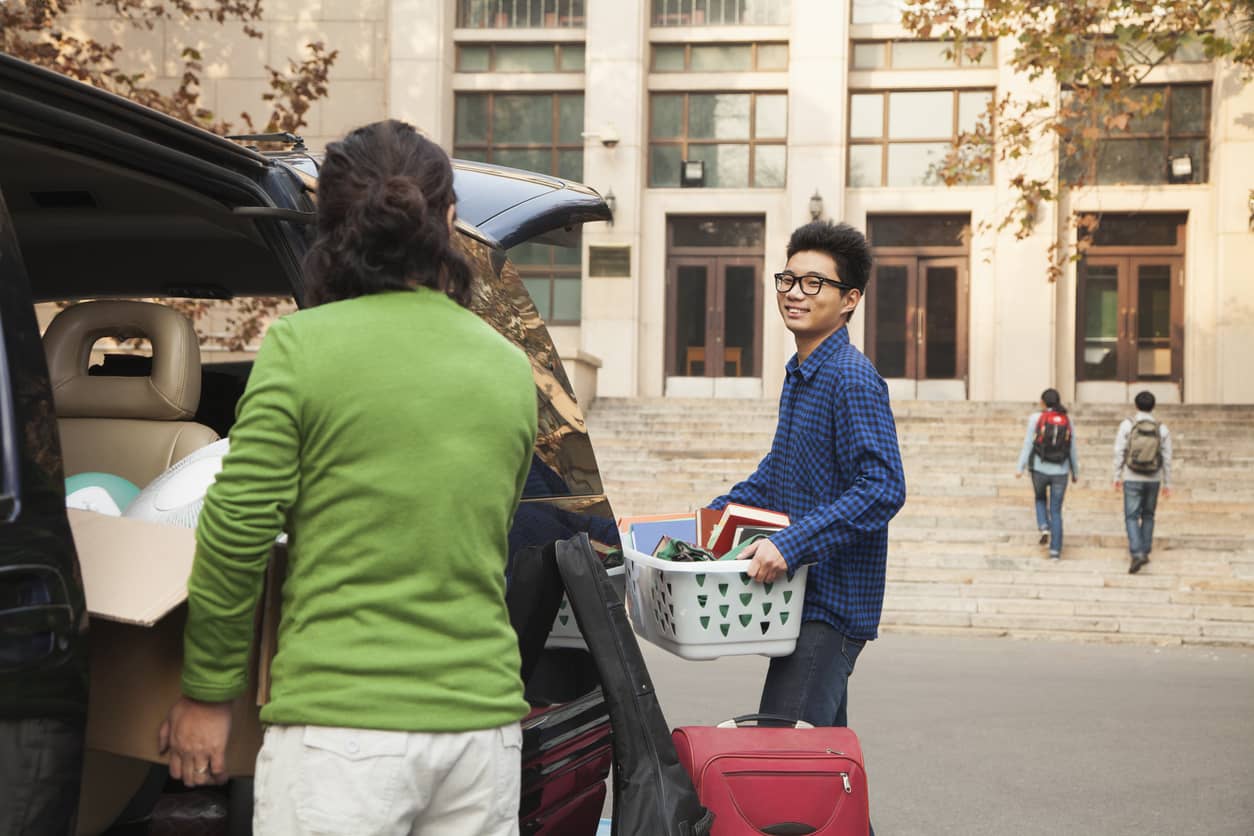 It Makes Moving Cheap and Easy
This may come as a surprise, but college isn't cheap! Every dollar counts, which is why renting summer storage for students can be such a wise investment. Storing your things at your parents' place or another friend's house can feel like you're saving money, but many people fail to consider the costs that come with renting a moving truck and driving it across the state or country. Additionally, keeping an entire residence's worth of stuff in your summer living area will undoubtedly make you feel cramped.
If you truly want to effectively store your things on a budget, your best bet is to invest in summer college student storage with Acorn Mini Storage. We have units available in many sizes and at affordable rates to guarantee you can find a secure and spacious home for your things until classes are back in session.
It Keeps Your Things Secure
We know you may feel a little anxious about leaving your stuff in storage, especially if you won't be back in town until the summer ends. But when you rent from Acorn Mini Storage, you won't have to worry. Our facilities are all equipped with several advanced security features like 24/7 video recording and electronic keypad entry to make sure you have total peace of mind.
Tips for Renting a Student Storage Unit
Storing your things for the summer unfortunately isn't as simple as just showing up at our facility, but it is easy! There are a few key tips to follow and things to keep in mind to set yourself up for a successful overall experience.
Identify Your Needs
Arguably the most important thing to do before renting a storage unit is figuring out what exactly you need. Closely examine your things and determine what you'll be taking on break, what needs to be kept in storage, and what can be thrown away. Some common items kept in storage for the summer are couches, mattresses, winter clothes, and textbooks. Use our unit size guide to pinpoint exactly how much summer storage space you should rent.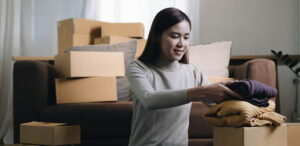 Invest in Climate-Controlled Storage
If you're storing things for two to three months during the summer, it's likely in your best interests to rent a climate-controlled student storage unit. These spaces are kept within a consistent range of temperatures to prevent damage to furniture, electronics, and other sensitive items like things made of wood, vinyl, or leather. This will give you complete confidence that your things are nice and cozy even as the summer sun beats down.
Rent a Month-to-Month Storage Unit
We all wish summer break lasted longer than it does, as you only get a few short months to soak up the sun and decompress from academic stress before classes start up again. As a result, students renting summer storage need to find a place that will accommodate their short-term timeline. Acorn Mini Storage is a top provider of month-to-month storage for students, as we will work closely with you to determine exactly how long you need your unit. That way, you're not paying for space longer than you need it and you can set your own timeline for move-in day.
Find the Space You Need for the Summer With Acorn Mini Storage
If you're one of many college students who needs a temporary place to keep things during the summer, Acorn Mini Storage has the answer. We offer affordable student storage across the state of Minnesota. Our tenants are treated to month-to-month storage rentals and other amenities like climate-controlled storage to create a convenient and seamless experience.
Looking to learn more about all that Acorn Mini Storage has to offer? Check out our storage tips and FAQ page and read through our blog for additional information. Once you're ready to get started, give us a call or rent or reserve your Minnesota student storage unit online today!
Acorn Mini Storage
Average rating:
0 reviews
---
Related Articles