The Importance of Temporary Storage During Home Renovation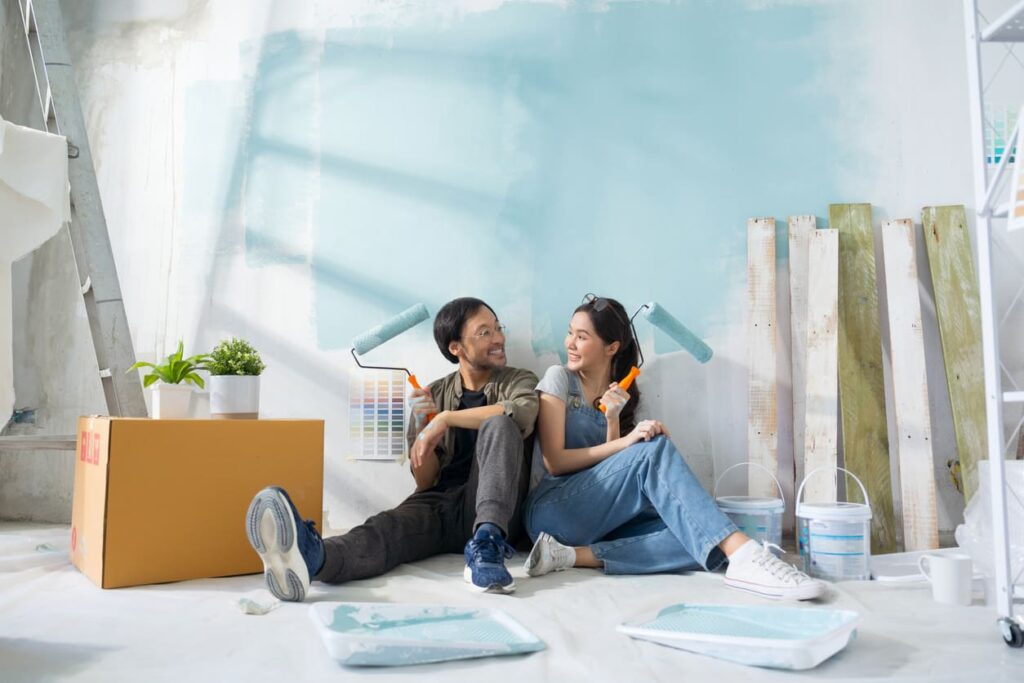 During a home renovation, finding storage for your belongings is crucial. This blog will guide you on locating temporary storage and keeping your items organized. Temporary storage protects your belongings from damage or disruption during renovations.
By clearing out the renovation area, contractors can work. A designated storage area ensures security and easy access to your furniture, appliances, and sentimental possessions. Let's dive into utilizing temporary storage for a smooth home renovation!
Assessing Your Storage Needs for a Smooth Renovation Process
Identifying your storage needs is crucial to a seamless renovation. Inventory the items you need to store and determine how long you'll need storage. Categorize and focus on your belongings to choose the appropriate storage space that suits your needs. This upfront assessment will allow contractors to work while protecting your furniture and belongings from dirt and damage. By doing so, you'll maintain a clutter-free home throughout the renovation.
Exploring Temporary Storage Options for Your Belongings
When renovating your home, temporary storage options are essential for organizing your belongings. Two popular options are self storage facilities and portable storage containers. Compare prices, sizes, and amenities different providers offer to find the best fit for your needs.
Ensure the storage facility you choose has adequate security measures to provide peace of mind. These secure and climate-controlled storage options are ideal for moving, renovating, or decluttering. At Acorn Mini Self Storage, we have advanced storage features available including climate-controlled storage and security features.
Tips for Packing and Organizing Your Items for Temporary Storage
Before packing your items for temporary storage, it's crucial to sort and declutter them, making retrieval easier once they're in storage. Label each box with a detailed list of contents for easy access. Use appropriate packing materials and techniques to prevent damage, especially for fragile items.
Create an inventory list or use a storage app to keep track of your stored items. When loading the storage unit, ensure a clear path for easy access by disassembling furniture and stacking items. Wrap and cushion fragile items. By following these storage tips, you'll have a stress-free temporary storage experience.
Securing and Protecting Your Belongings in Temporary Storage
When storing your belongings, security should be a top priority. Choose a reputable storage facility or container with adequate security measures such as surveillance cameras, secure access systems, and on-site staff. Additionally, consider obtaining insurance to protect your items in unforeseen circumstances.
Some essential tips include selecting a reputable storage facility, using sturdy locks, labeling and inventorying your items, protecting fragile items, and considering climate-controlled storage options. You can make temporary storage secure by implementing these measures.
Managing Access to Your Temporary Storage Unit
Checking your items in temporary storage is crucial to ensure their condition and address any concerns. Familiarize yourself with the terms and conditions for accessing the storage facility to retrieve necessary items. When managing access to your storage unit, focus on security by choosing a facility equipped with surveillance cameras and access controls.
Grant access only to trusted individuals and maintain a record of who has accessed the unit and when. By following these steps, you can manage access while ensuring the security and accessibility of your stored belongings.
Returning Your Belongings after the Renovation: Tips and Considerations
Here are some tips to ease the smooth return of your belongings after a renovation:
Communicate with your contractors or renovation team to establish a completion date and return schedule.
Before returning your belongings, check for any damage or accumulated dust during the renovation.
Make the unpacking and arranging process more accessible by using storage containers or bins.
Assess your belongings and declutter if necessary.
Dispose of any unwanted items.
Follow these tips to ensure a smooth and organized return of your belongings after the renovation process.
Renting a Temporary Storage Unit With Acorn Mini Storage
When undergoing renovations, temporary storage is essential. Acorn Mini Storage offers an ideal solution for organizing your belongings during home renovations. With over 30 years of experience, Acorn Mini Storage provides affordable and secure self storage units. You can remove furniture, appliances, and other items to create space for your home renovation.
Renting a storage unit will help safeguard your belongings from dust, debris, and accidents during renovations. Acorn Mini Storage offers perks like a free disc lock and move-in help. Find the nearest Acorn Mini Storage storage facility to you to rent or reserve your storage unit!
Acorn Mini Storage
Average rating:
0 reviews
---
Related Articles