How to Store Your Furniture Properly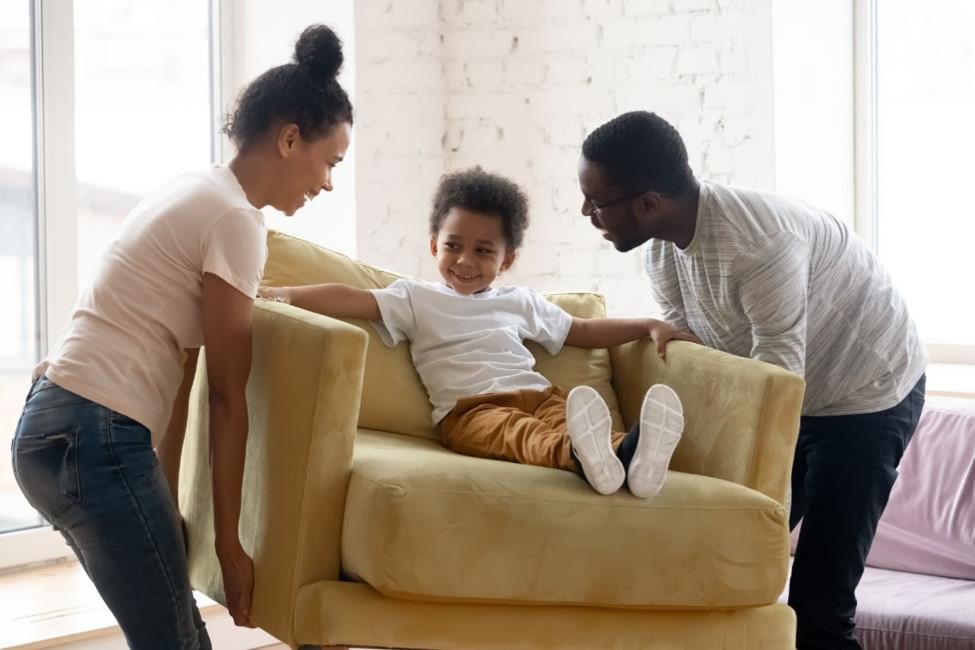 Guide to Proper Furniture Storage
If you are moving, making space in your home, or cleaning out an office, chances are good that you've got furniture that needs to be stored somewhere. Unfortunately, furniture is difficult to store due to its size, value, and susceptibility to damage. Whether you are storing your furniture somewhere at home or using a self storage unit, Acorn Mini Storage has some tricks for you on how to properly store your furniture safely.
How to begin storing your furniture
Once you have delegated where you will store your furniture—be it a storage unit, your basement, or elsewhere—sort through everything and see if you can donate or sell anything to create more space for your larger items.
If it is possible, disassemble your furniture and make note of what items go together, keeping all bolts and screws for future re-assembly. Take a picture of the assembled piece, so you remember how it was put together. Keep all parts or accessories together in plastic storage bags and use blue painters tape to secure small parts to larger ones. Disassembling your furniture makes for a smoother moving process and lets you more efficiently store heavy furniture such as desks, shelves, and tables.
Regardless if you're storing disassembled furniture or keeping it intact, be sure to clean your furniture before placing it in storage. This will avoid the build up of dust, mold, or tarnish on your furniture, as well as potential damage.
How to wrap your furniture 
Collect any old blankets, towels, sheets, bubble wrap, and plastic wrap you have to protect your items. Wrap pieces of furniture individually and secure smaller items—such as lamps, vases, and side tables—in bubble wrap. You also want to loosely wrap large pieces such as couches and mattresses in old sheets or towels to avoid moisture, mildew, and any damage from neighboring items.
And before you store your furniture, label it so that you never forget what you have.
Tricks on how to place your furniture safely in storage
As you are filling your designated storage space, keep in mind that you need to make room for a walkway for when you come back. Putting too much into the space will ultimately make it more difficult for you to navigate and put your items at more risk for damage.
Put a plastic tarp or towels on the floor to block any unwanted temperature or scratches on your furniture. Place items strategically with your furniture. For example, if you have a few smaller items to store with a couch, place the couch first, then see where the smaller items can go whether they be wrapped or in a box. Place what you won't need for a while in the back and continue from there. Additionally, maximize your space by storing large items vertically. It's best to store items 6 inches off the ground. Acorn Mini Storage offers free wooden pallets to our customers.
If you're renting a storage unit for your furniture storage needs, also consider utilizing pallets for additional protection. Acorn Mini Storage provides pallets for your use in order to best protect your belongings.
How to store your mattress
One piece of furniture many people have a hard time storing is a mattress, because of its weight and shape. Proper mattress storage is important not only because a good mattress is expensive, but because you use your bed more than any other furniture in your home.
To keep the mattress' shape and comfort—and to avoid mildew—wrap your mattress in a breathable plastic cover. Lay the mattress in its naturally flat position and do not place anything on top for the best possible protection. Storing your mattress on its size may save space, but they are not designed to be kept that way for long and may warp out of shape.
Tips for other difficult pieces
Mattress storage or otherwise, storing large pieces of furniture can be tricky. If you're storing a long, awkward piece, such as a couch or low cabinet, turn it to its side to stand up against the wall with its protective wrapping to create more floor space. Also, with flat pieces, such as a large, glass mirror or painting, store it vertically to avoid breaking the item. Be sure to tape mirrors as well to help avoid a cracked mirror (and the accompanying bad luck).
In need of furniture storage? Find an Acorn facility near you
If you do not have the right space to store your furniture, check out the varying unit sizes Acorn Mini Storage offers. For additional protection, store your furniture in a temperature controlled storage unit. You can find all of our facilities in Minneapolis-St. Paul, Minnesota.
Furniture storage doesn't have to be complicated. Find a clean, secure Acorn Mini Storage facility near you to ensure that your furniture is in safe keeping.
---
Related Articles