Introducing Our Solar Powered Storage Facility in Bloomington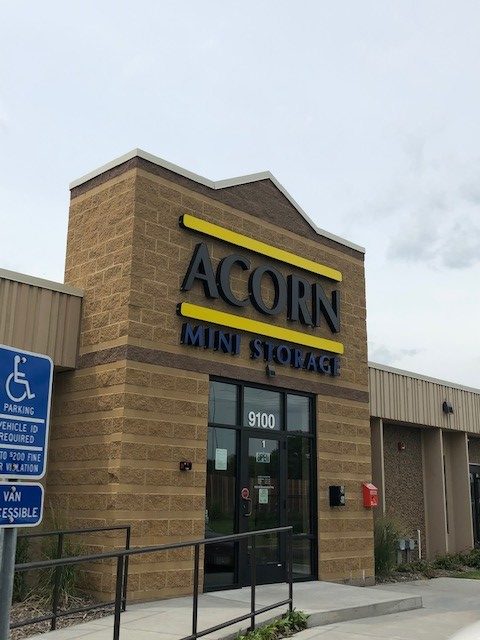 Solar Powered Units with Acorn Mini Storage
At Acorn Mini Storage, it's not just our mission to provide affordable, clean, and safe self storage options to the Minneapolis-St. Paul metro area. We know that we're a part of our community, providing important services to our local residents and businesses. You'll see our commitment in the form of our partnership with the Diaper Bank of Minnesota—all 15 of our stores are drop sites for the organization, which collects and distributes disposable diapers to children in need.
But we didn't just stop there. Acorn is proud to move forward with our newest initiative: that of green business practices. We've installed solar panels at our Bloomington storage facility, and we couldn't be happier to make steps into renewable energy.
How We Picked Solar Panels
Recently, our Bloomington facility, which we converted from an office building, needed a new roof. When researching roof options, we discovered that the life of the roofs we were looking at were comparable to the life of solar panels.
Of course, solar panels are more expensive than a standard roof, but that's where the Minnesota PACE program came in. The Property Assessed Clean Energy program financed our project completely through special loans, allowing us to get the solar panels installed and up and running without impacting the rent prices of our valued customers.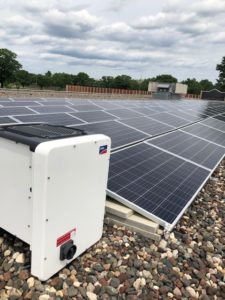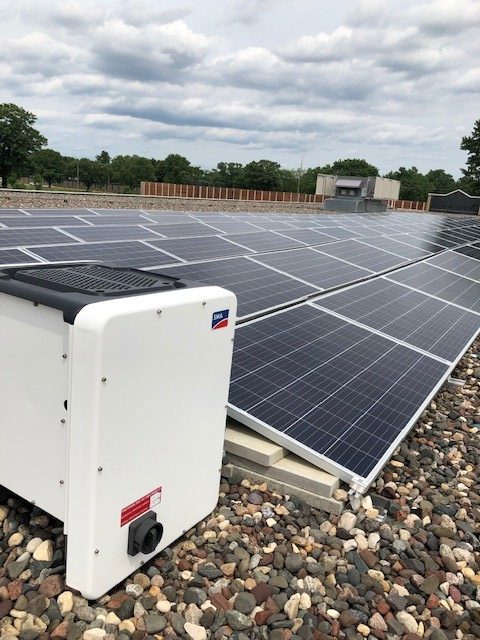 Benefits of Solar Panels
The main benefits of our solar panels are twofold. First, and most importantly, solar panels are a source of sustainable and renewable energy. Whenever you use any power at our Bloomington facility, much of the power comes directly from the sun. This environmental impact will help our Minnesota communities become more sustainable and cleaner, as solar powered buildings reduce the reliance on dirtier forms of power such as coal and other fossil fuels.
Below, you can see our dashboard, which shows at a glance our panels' environmental impact. In just over a month, we've captured enough energy from the sun to power an electric car for over 36,000 miles!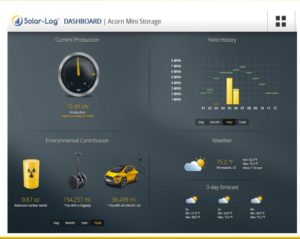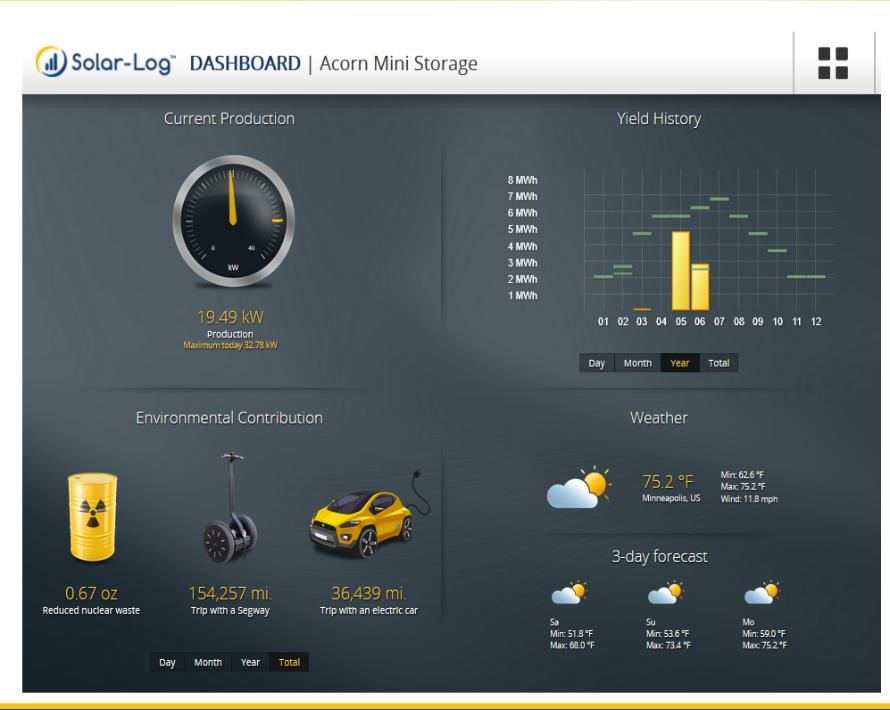 Second, solar panels aren't just cleaner—they are cost-effective, too. We expect our solar panels to pay for their investment within five years, and the panels have a 25-year life. And with lower overhead, that can lead to lower costs for our customers, too.
How Will Our Solar Panels Affect You?
If you're a customer  at our Bloomington storage facility, you'll get the same experience as you would for any of our other top-notch storage facilities. However, the electricity that you use moving in and out and the electricity that powers your climate controlled storage unit is coming from the sun. In other words, when you rent at Bloomington, you're doing good for the environment. It's that simple!
Moving forward, Acorn will evaluate the viability of our solar panels at Bloomington for the rest of our stores. We already have a few in mind that could be next for a solar panel upgrade. Keep your eye tuned to our blog for more information when we have it.
Acorn Mini Storage Has the Storage You Need
At Acorn, we believe that our solar panels are a win-win for everyone. It's not enough just to offer storage—it's important to us to put our best foot forward in the communities that need us, and to be a good neighbor and a good member of the community.
If you need self storage, check out our Bloomington storage facility or one of other Minneapolis-St. Paul storage facilities for clean units and fantastic customer service at great prices. Contact us today!
---
Related Articles