The Benefits of Climate Controlled Storage for Business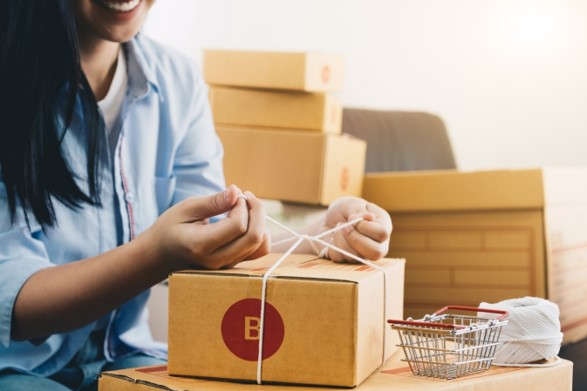 The Importance of Climate Controlled Storage for Businesses
Did you know that there are over 27,000 businesses in St. Paul, MN? It's true! St. Paul is a great city to start and run a business. Of course, businesses of all types need storage, whether it's office supplies, additional inventory, or marketing material.
If you're a business owner, you know how important it is to find affordable and effective solutions to your business needs. That's where Acorn Mini Storage St. Paul steps in. Located on North Sibley Street in downtown St. Paul, we've got storage units that can fit your budget and your needs.
Protect Your Inventory From the Elements
Every Minnesotan knows the extremes of our midwestern weather. But extreme heat and cold temperatures aren't just uncomfortable; they can impact the bottom line of your business by damaging your stored items. Heat and cold can wreak havoc on certain materials and potentially ruin inventory. While outdoor storage facilities might be convenient, temperature and humidity levels inside the storage units can quickly become dangerous for your valuables.
Acorn Mini Storage St. Paul is a perfect place to protect your items from the elements. It starts with our covered loading and unloading area—just drive into our loading bay from Sibley and your car or truck and its contents will be shielded from the rain or snow.
What Do I Need To Store in Climate Controlled Storage?
A surprising number of items can be damaged by the elements. Common items that can be damaged by extreme heat and cold include:
Electronics and appliances
Wood objects, such as furniture or antiques
Pharmaceutical samples
Books, paper, or magazines
Art
Cosmetics and beauty products
Climate Controlled Storage with Security
We're proud to have so many local business owners choose us as their storage solution. That's why we back it up with a commitment to security. Our St. Paul facility is clean and well-lit with motion-activated lighting.  We also keep a close eye on things with 24-hr video recording throughout the facility and offer a free disc lock for every unit you rent.
Convenience for Your Everyday Operations
A business-friendly storage solution isn't valuable if it isn't convenient. Thankfully, Acorn Mini Storage St. Paul offers convenient storage solutions to all our renters. With extended hours from 9am to 9pm, you can access your supplies and inventory when you need to. A free truck rental is also available for units 10×10 or larger. In addition, we can accept deliveries for your business on site so that you can focus on what you do best: running your business.
Acorn Mini Storage Is a Valuable Business Partner
St. Paul is a great place to start a business. Just don't let a lack of storage space limit you. At Acorn Mini Storage St. Paul, we're proud to partner with local businesses to help them achieve their goals through providing great storage at affordable prices. If your business needs storage, we'd be happy to help. Just hop online and reserve a unit today at our St. Paul facility or one of our 14 other Minnesota storage facilities.
---
Related Articles