Small Things to Do to Sell Your Home Faster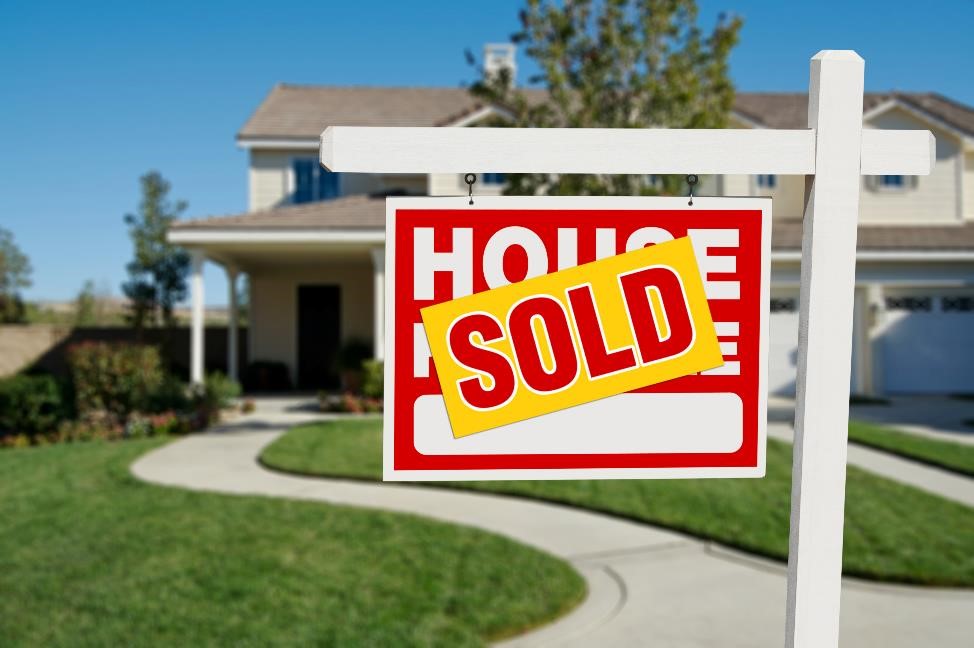 Tips to Sell Your Home Faster
It's finally time. You've decided to sell your home—whether you're downsizing, getting a larger home, or moving to a new area. You've found a realtor and placed a "For Sale" sign on your front lawn. The sooner it can sell, the sooner you can get to the next phase of your life, whatever that might be.
But the housing market in the Minneapolis-St. Paul area and specifically in Blaine, MN, doesn't always work to your favor. You can't just slap your house on the market and expect it to sell. Thankfully, there are a few things that you can do that take minimal effort but can make a real difference in how fast you can sell your home.
Take a Lot of Great Photos
There's no mistaking that humans are visual creatures—a picture is worth a thousand words, as they say. This is especially true when you're selling your home. While it's probably self-evident that it's best to have photos as opposed to no photos, that's not the only factor.
According to The Center for REALTOR® Development, high-quality photos help sell homes 32% faster and can help sell a home for thousands more than those with low-quality photos. Furthermore, the number of photos on a listing also matters: a home listing with only a single photo averages 70 days on the market nationwide, and those with 20 or more photos sell in less than half the time.
You can either hire a professional to take photos of your home if you want to have maximum quality or take them yourselves. Either way, you'll want to avoid grainy or blurry photos as well as photos that don't serve a purpose. Instead, be sure to take pictures that give good sense of scale, that cover every important feature in the home, and that accurately depict the layout as much as possible.
Declutter Your Home
Some realtors argue that you want to ensure that your home has personal touches to distinguish it from a sea of other listings. Others say that you want to keep things as neutral as possible so that potential buyers can picture themselves living in that home.
However, it's clear that too many or too few items have a negative impact on how fast you'll be able to sell your home. Vacant homes may be clean, but they sell for less and stay on the market longer. As you might expect, cluttered homes also take longer to sell. An eye tracking study by Anglican Home Improvements found that potential buyers look at clutter about as much as they do the furnishings and décor.
Whether you've got a lot to declutter or just a little bit, Acorn Mini Storage can be a great partner. At our Blaine storage facility, you'll find a wide variety of storage units at competitive prices. We sell boxes and moving supplies onsite, making it a breeze to get what you need to. If you rent a 10×10 or larger unit, you can even rent a truck through us! And with our shelving, available for only $3 per month, you can make use of the vertical space in your storage unit.
Other Tips to Sell Your Home Faster
There are many things that you can do sell your home, and not all of them fall into a clean category. These other tips and tricks matter and could contribute to your home selling quicker.
Price your home $1,000 below round numbers. That way, you'll show up in more searches—for instance, a $299,000 home will show up in searches that a $300,000 home won't. With so many places to search for homes online, all those extra eyeballs could add up.
Bring a friend in to help you get rid of odors. It's easy to become "noseblind" to the smell of your own house, especially if you have pets. Needless to say, stinky rooms (or the whole house) leave a bad impression. A friend can help you determine if something really stinks or if it doesn't.
Use your furniture like marketing material. Staging your home is certainly not a small thing to do, but thinking differently about furniture you already have is. Remember: your furniture exists to help sell your home. It's ok if it isn't as functional as it could be or if it's different from normal.
Research your direct competition. There are likely other homes out there like yours on the market—that's just a fact of life. A quick research of your direct competition can help you learn what's working for them, what isn't, and how you can differentiate your own listing.
Self Storage Can Help With Logistics
If you're looking to sell your home fast, one of the best things you can do is to utilize the power of self storage. A storage unit can help you declutter, stage your home, and offer a safety net should you sell your home faster or slower than you planned to.
Acorn Mini Storage's storage facility in Blaine, MN, on Central Avenue offers a wide variety of storage units at affordable prices. Whether you're selling your house or just need some additional space for your home or business, we can help. Hop online and reserve your storage unit today!
---
Related Articles