How to Tackle a Big Move During the Winter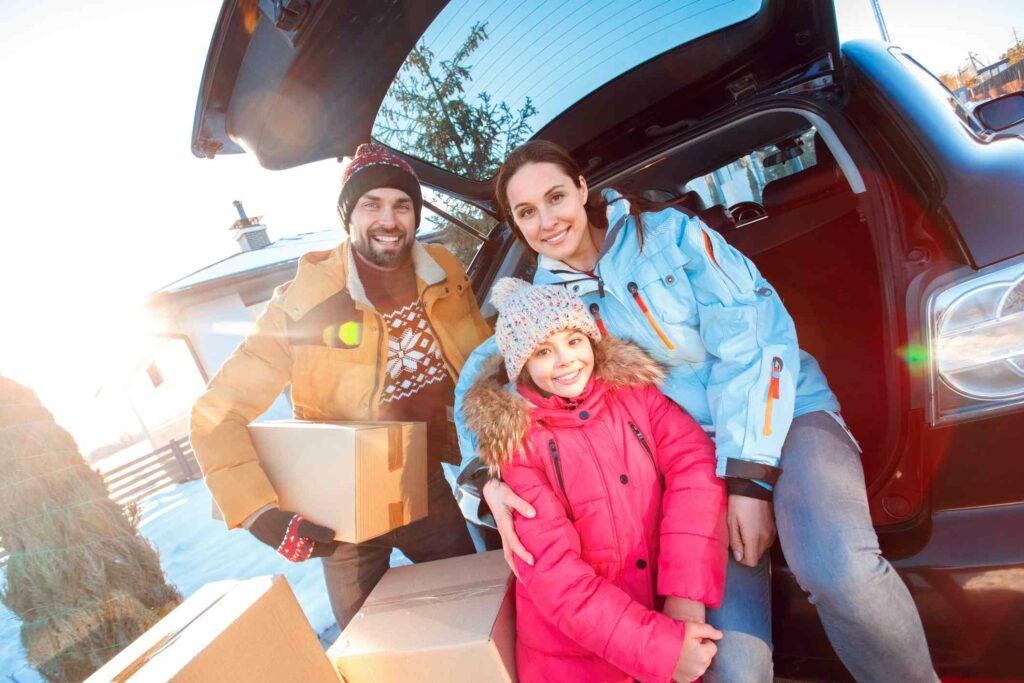 Moving during the winter isn't necessarily ideal, but you have to do what you have to do. While we can't prevent the snow from blowing on your boxes or remove the ice from underfoot, our winter moving tips can help you be as prepared as possible to ensure a successful move. Keep reading to get some ideas on how to better prepare for your wintertime move from your friends at Acorn Mini Storage.
Plan Your Moving Dates with Wiggle Room
Especially here in the greater Minneapolis area, severe winter weather conditions have the potential to wreck your moving timeline. Watch the weather and try to choose a day when the conditions are mild to help cut down on the chance that bad weather will stand in the way of your move. Even once you've done that, you'll still want to leave a little wiggle room in your timeline, just in case conditions change rapidly. Aim to move at least a few days before you absolutely have to be out of your old place, just in case road closures, extreme conditions, or random personal emergencies come up.
Leave Time for Clearing Walkways
While you're thinking about the timeline for your move, you'll want to consider any prep you need to do for the move before the day of. Take some time to clean off your sidewalks and steps, shovel your snow, and even double-check that your vehicle (especially your tire pressure) is in good shape the day before. Making sure your current (and new) abode is free of impediments before the big move is a great way to save you time, stress, and maybe even some broken bones on the big day.
Pack Early and Carefully
As with any move, you'll want to leave ample time packing up for your winter move. Make sure to get the packing supplies you need in advance, and carefully cushion your fragile items with bubble wrap and other packing materials. One of the most important packing tips is to make sure they're snug in the boxes since you won't want them moving around in transit, and it further protects your valuable belongings in the event that a box is dropped.
During a winter move, you may want to do even more extra cushioning than normal inside of the box, since some materials, like glass and plastic, can be more brittle during the winter. If you get stumped on what to do, explore our list of packing tips or do a quick search online for the specific items you need to store so you know how to transport them safely.
Set Up Your Utilities in Advance
It can be easy to overlook, but setting up your utilities in advance can make wintertime moves much easier. Doing so allows you to turn your lights on when it gets dark early, turn on the heat to relax and defrost when you're taking breaks or after you're all done, and have running water when you need it most. If you're not living in your home immediately after your move, just be careful to use your water enough to keep your pipes from freezing and bursting.
Grab Some Additional Storage Space
All moves can be made a little bit easier when you have a place to keep your extra items while you're between places. Grab a storage unit for an affordable, secure solution for getting excess items out of the way as you settle into your new place and get organized, allowing you to slowly move in at your own pace. Also, great to use during renovations, storage units, like the ones at Acorn Mini Storage, can often be rented on a month-to-month basis, so you shouldn't have to worry about getting stuck in a long-term rental.
Consider Climate-Controlled Self Storage
If you're in a cold climate like we see in Minnesota, you may want to secure a climate-controlled storage unit for your winter move. These units are temperature-regulated and remain at milder temperatures year-round, so the extreme cold won't reach the inside of your storage unit. This is great for those temperature-sensitive items, like household appliances, wooden furniture, paper documents, and many textiles.
Make Your Greater Minneapolis Area Move Easier with Acorn Mini Storage
Take on your big move with a little extra breathing room when you rent a space at Acorn Mini Storage! We have self storage facilities across the greater Minneapolis-St. Paul area, so you can get the space you need close to home. Just choose a facility to find a unit and get started with our online rental process — our team is excited to help you with your winter move!
---
Related Articles