Should I Buy an RV or a Trailer?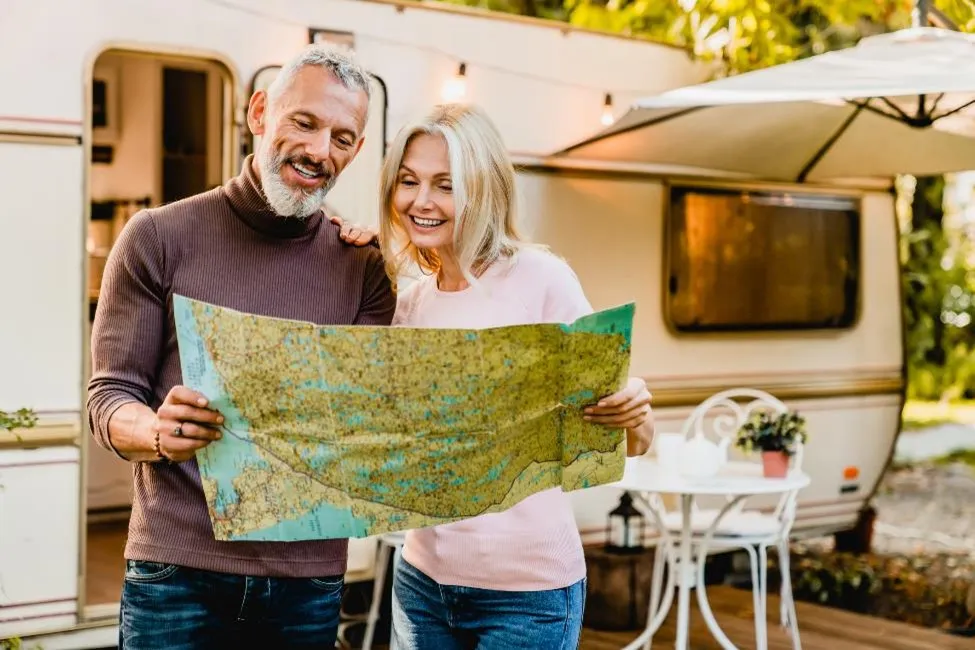 Buying an RV vs Trailer
It's time. You've saved up the funds to facilitate your great desire to explore the outdoors in a whole new way: by recreational vehicle (RV). But there are options, and you aren't sure of the best way to breach nature's pasture. Should you get an RV or trailer? Each comes with their own strengths, and it's worth taking a moment to consider those strengths before making your decision.
So, if you're wondering whether you should buy an RV, your friends at Acorn Mini Storage have your back. Let's look at what kind of RVs are out there and whether what would be the best fit, as well as where to find RV storage in the Twin Cities when your adventure comes to a close.
What Kinds of RVs Are There?
The first difference to account for in RVs is that of the towable vs. the motorized. Also referred to as trailers, towable RVs are exactly what they sound like: vehicle attachments that are towed behind another vehicle. This means generally less maintenance is required, as well as the ability to detach the trailer to continue making use of the primary vehicle, if necessary (say, once you arrive at your campsite).
Similarly, motorized RVs are obviously distinguished by the presence of a motor engine. Another way of thinking about this is that a motorized RV does not need another vehicle to get around—in other words, it's entirely self-reliant. The vehicle IS your base of operations, rather than something you pull from place to place.
Kinds of Towable RVs 
There are several types of towable RV types to consider when you're making your decision:
Fifth wheels—pulled by large trucks, usually with a distinct front overhang, occasionally dubbed the "gooseneck" of the RV. This overhang provides space for a bed, so the body of the RV can be dedicated to other appliances and facilities.
Travel trailers—also called "pull-behinds," are smaller, self-contained units, often featuring a kitchen, living space, bathroom, and bedroom. Travel trailers can be extremely versatile in shape and accommodations.
Toy haulers—a deviation of fifth wheels and travel trailers that are most defined by their inclusion of a small garage area for loading cargo and small vehicles like ATV's, kayaks, snowmobiles, and more.
Pop-up trailers—utility-focused, fold-out campers made with a heavy canvas top. They are essentially glorified tents that are pulled behind your vehicle, easily set up and taken down as necessary.
Truck campers— designed to fit into truck beds for maximum space-efficiency while on the road. These often come with slide-out portions and additional attachments, allowing for a great range of customization for the owner.
Kinds of Motorized RVs
Motorized RVs are categorized entirely differently from their non-motorized counterparts:
Class A—the standard motorhome type that usually springs to mind, with a bus-like shape. Due to their size and diesel engines, they are often the most expensive of their kind on the market, but they are also well-equipped for sustained living and usually have long lifespans.
Class B—also known as the camper van, as they are built upon a van chassis. The most agile and fuel-efficient of the motorized types, they are the smallest, but also usually the most versatile on interior design, making the most out of their relatively limited space.
Class C— built upon a truck chassis, they share many forms and functions with truck campers, with the exception that Class Cs are a single vehicle rather than an added space on top of the truck. These are a nice middle-ground between Classes A and B in terms of size and maneuverability.
A Home for Your Recreational Vehicle
Ultimately, the decision of which RV or trailer to buy comes down to you, as only you know what you want and need. However, once the adventure is over and new memories have been made in the great outdoors, you'll need a place to store your RV. If you don't have the personal space for your RV or trailer, it's a problem easily solved with a rentable storage space.
Acorn Mini Storage has been providing secure RV storage and self storage with convenience and affordable pricing for over 30 years. Both indoor and outdoor RV storage options are available to access every day of the year between 6 a.m. and 10 p.m. Take a look at our Twin Cities storage facilities and find the spot closest to home so you can get back out on the road again whenever the call of the wild finds you.
---
Related Articles