Boat Storage in the Land of 10,000 Lakes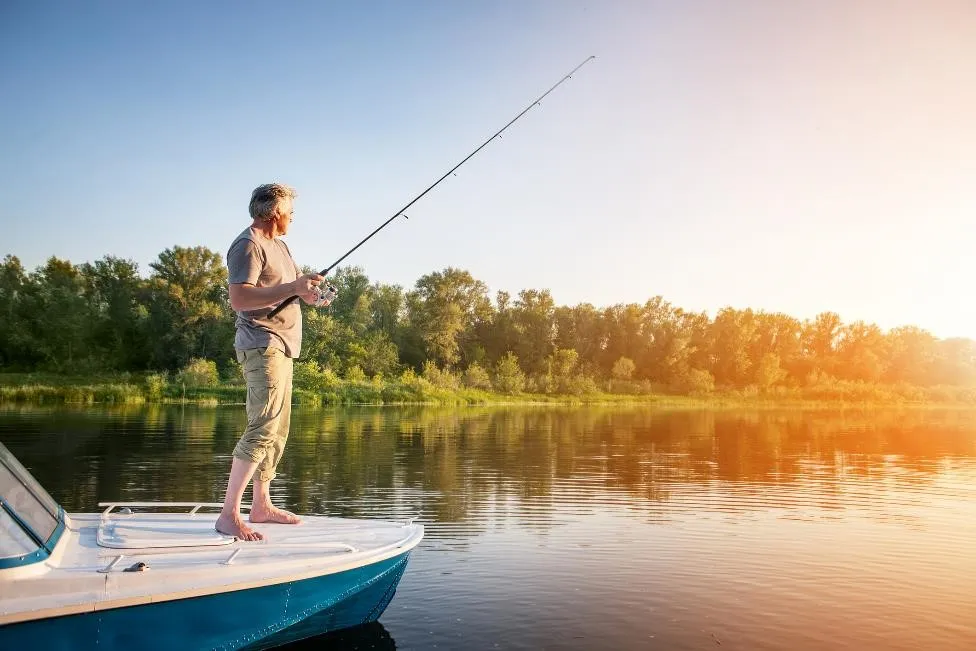 Boat Storage Options in Minnesota
If your current boat storage in Brooklyn Park, MN takes up too much garage space, you need a better alternative. Give the car and your favorite watercraft some breathing room. It's time to consider the benefits of parking your boat in a convenient Minnesota storage facility.
Outdoor Boat Storage
As long as you take care of routine boat maintenance first, putting your boat in self storage is an ideal solution. Not only can you avoid storing your boat in your driveway or on the street, but it's convenient, too.
Acorn Mini Storage's outdoor boat storage solutions consist of uncovered parking spaces. These spaces are available on a month-to-month rent basis just like our storage units, and are extraordinarily convenient. When you're ready to go enjoy the water, simply drive up to your boat's parking space, hitch it to your vehicle, and go.
Whether you're cruising the Minnesota River or one of the state's many lakes, outdoor boat storage allows you to easily pick up and store your bulky boat. If you spend most of your weekends fishing the lakes, parking storage makes sense. Be sure to invest in a good boat cover to keep things clean and dry between trips.
Acorn Mini Storage Facilities With Outside Vehicle Storage
Looking for a parking space in one of our other storage facilities? In addition to Brooklyn Park – 83rd Avenue, we have multiple facilities with outside parking spots for your boat.
What Are the Benefits of Inside Storage?
Inside storage is a good fit for small to medium boats. As a premier Minnesota self storage facility, we offer a range of storage unit sizes—and many feature climate-controlled units. Indoor storage options aren't a special option we offer, but are simply drive-up storage units that are large enough to store your boat. A 10-by-20 foot drive-up unit can be an ideal home for your bass boat, and at Brooklyn Park we offer interior units as long as 30 feet.
Add a little vertical shelving, and indoor boat storage serves up extra space for fishing gear. With poles and tackle boxes handy, you have quick access to everything you need for weekend outings.
How Do You Get the Boat Ready?
Always take care of boat maintenance basics before storing your trusty watercraft. In addition to general housekeeping chores like clearing out trash and cleaning out bait wells, prep the boat for storage with these steps.
Drain all water systems and hose fittings.
Disconnect the battery or set it up with a trickle charger.
Check with facility management about fuel tank requirements.
Protect a boat in parking storage with a tight-fitting cover.
Why Is Boat Storage a Good Idea?
Boat storage makes life on the water easier. You don't have to shift things around in the garage just to get the trailer in and out. You enjoy these extra benefits, too.
Boat self storage is usually less expensive than a marina slip.
Your boat investment is protected by facility-wide security systems.
Drive-up storage makes it simple to access the boat and trailer.
A storage facility near your home makes it easy to check on the boat.
Convenient online tools streamline managing your unit account.
Your Minnesota Boat Storage Solution
When you're ready to free up garage space, we're ready with the best boat storage in Brooklyn Park, MN, our other locations around the Minneapolis-St. Paul metro area. Here at Acorn Mini Storage, we always have the answers to all your storage questions. Reserve your boat parking space today!
---
Related Articles