The Importance of Shelving in Your Storage Unit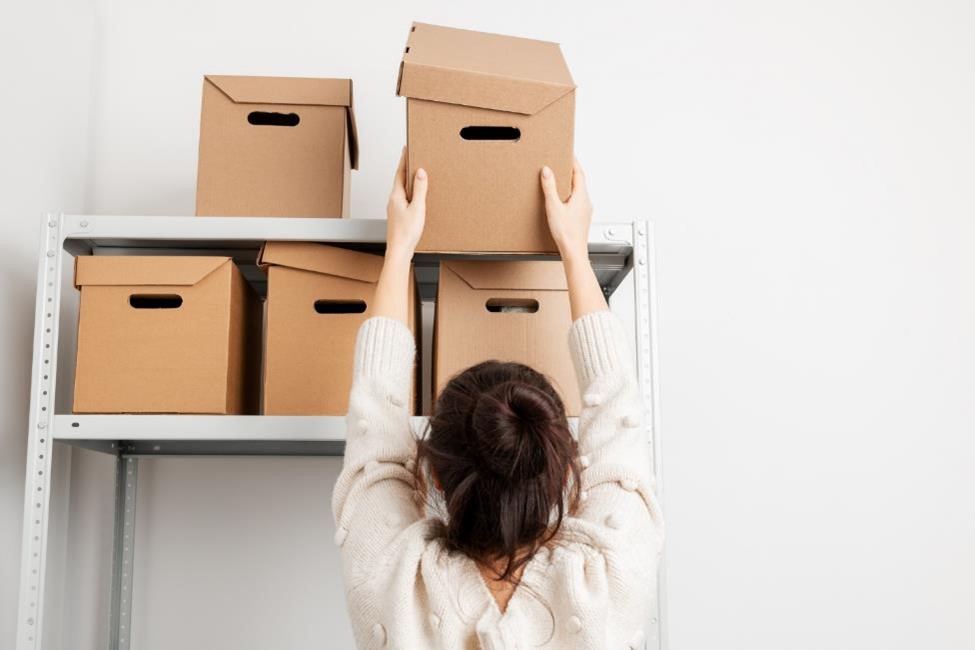 Optimizing Your Storage Unit's Space with Shelving
Storage units give home and business owners a little breathing room while protecting clunky, seldomly-used, or seasonal belongings. Whether you could use more space at home or your business is bursting at the seams, self-storage is often the best solution. So how can you maximize the efficiency of your unit? For many, shelving is the key to optimizing space and maintaining order—and here at Acorn Mini Storage, we know the difference shelving can make.
How to Organize Your Household's Storage Unit
From your family's holiday decorations to off-season clothing, shelving units can help keep your belongings tidy and within easy reach. But, more than that, shelving can help you make the most of your storage unit. Though a larger storage unit will help you store more items, there's a third dimension you need to consider. 
When utilizing shelving, make sure that you put heavy items on the bottom. This will help prevent tipping and will also make storing your belongings at a storage unit near you that much easier.
Shelving for Business Storage
Shelves give business owners space to neatly store boxed and unboxed items alike. Whether you want to keep your eBay store's vintage salt and pepper shakers at the ready or safely stash important business documents, shelving makes it easy to find what you need at a moment's notice. Here are some scenarios in which shelves can help you store items for your business:
Storing excess business inventory

Taking advantage of great deals on bulk supplies

Keeping e-commerce stock tidy and out of harm's way

Clearly labeling shelves allows employees to easily find sold items, time-sensitive papers, and other objects. Your business becomes more organized and efficient, and you can delegate certain tasks while you focus on more critical issues. Win-win!
How Shelves Can Protect Your Things

Just as self-storage keeps clutter at bay at home or work, shelving prevents your storage unit floor from becoming overrun with stuff. In addition to preventing breakables and other important items from being kicked or shoved around in random boxes, shelving units keep your things off the floor. 
Even well-maintained facilities may experience some moisture in non-climate-controlled units, and dust can affect the quality and lifespan of many types of objects. Storage experts recommend elevating your belongings six inches off the floor; pallets and shelving are both excellent options for this purpose.
The Acorn Mini Storage Difference
Acorn Self Storage makes organizing your storage unit simple and affordable. We offer shelving rentals for $5/month to customers at our self storage facilities in the Twin Cities. Each shelving unit holds 250 pounds, so you can organize a lot without worrying about capacity. We'll even set up your shelving for you at no additional cost—plus, we make it easy to elevate your belongings by providing complimentary pallets. 
Whether for your home or business, there's no reason not to enjoy maximum efficiency when you reserve a unit at Acorn Mini Storage. Rent your self storage unit today!
---
Related Articles