Heading Into Winter In Blaine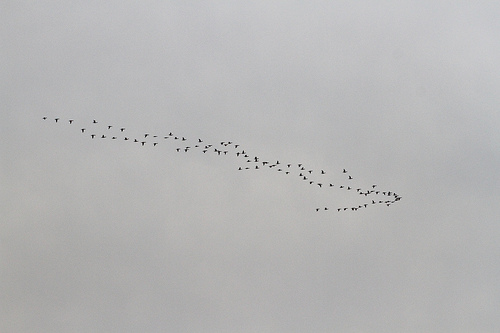 Winter Storage Options in Blaine. MN
LaVonne Grant takes customer service to a whole new level as the manager of the Blaine Acorn Mini Storage facility. Helping her customers prepare for the coming Minnesota winter, LaVonne's patience and enthusiasm shine as she offers advice, answers questions, and finds the right storage solutions for residents in the surrounding area.
This Acorn facility stores numerous cars and boats during the season.  Keeping vehicles dry and snow-free in covered storage spaces, or securely stored in one of Blaine's outdoor rental spaces, ensures that their owners' own driveways and garages are available throughout the season.
Many of LaVonne's new storage customers utilize the availability of a free truck for easy, same-day moves within the Twin Cities.  And as a certified UHaul facility, Acorn's Blaine location can help you reserve a truck for both one-way and in-town truck rental.  Saturday mornings often find LaVonne working speedily to ensure her rental customers get on the road.
Many Acorn storage units house family treasures or off-season equipment and furniture.  But few units compare to one of the most amazing possessions LaVonne remembers being stored at her facility – a full-size, professional wrestling ring, complete with all of the bells and whistles. Although no body slams were delivered during the ring's stay at the Blaine location, LaVonne says you could just picture standing at ringside, watching two wrestlers grapple for a big shiny champion's belt.
Storage Advice
We asked LaVonne for the advice she gives to first-time storage customers.  She stressed the importance of being extremely organized during the packing and moving process.   While it's tempting to use large boxes, they can quickly become too heavy to lift.  Use small boxes and pack them snugly with similar items.  Clearly label each box with its room location and a brief list of contents. And keep aside one last box or tub clearly marked "LAST IN/FIRST OUT"—fill it with markers, more tape, a box knife, and any screws/bolts/connectors that you've collected and will need when you put things back together.  Finally, organize your storage unit with the boxes facing label side out so you can quickly scan and find exactly the one you need.
Minimizing the exasperation of moving and storage is LaVonne's specialty.  Call her at the Acorn Mini Storage location in Blaine at 763-767-2349, and see how she can help you find your just-right storage solution.
Image courtesy of Paolo Villanueva
---
Related Articles