Acorn Mini Storage COVID-19 Operations Update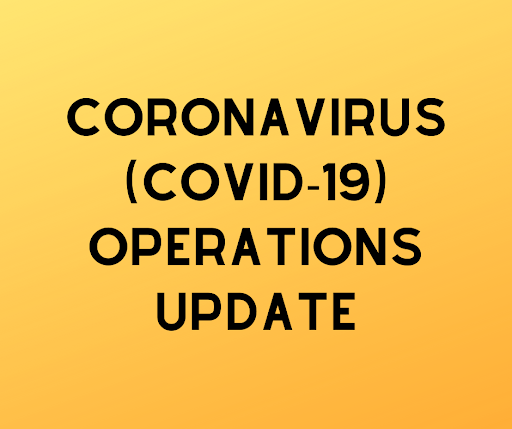 With the rapidly evolving coronavirus (COVID-19) situation, we at Acorn Mini Storage are continuing to monitor developments and the guidance of public health officials and local authorities, including the Centers for Disease Control (CDC), the Minnesota Department of Health (MDH), the Office of Governor Tim Walz, and the World Health Organization (WHO).
As of Friday, March 27 at 11:59 p.m. the Office of Governor Tim Walz has placed a "Stay at Home" order for the State of Minnesota. Acorn Mini Storage is committed to providing our customers with storage solutions for their property and access to their belongings while following the social distancing mandates dictated by the State of Minnesota.
Starting Monday, March 30, 2020 and continuing through May 30, 2020 Acorn Mini Storage operations are amended to the following:
Office Hours at All Acorn Mini Storage Locations

M-F: 10:00 am – 6:00 pm
Sat: 9:00 am – 4:00 pm (Brooklyn Park 83rd Ave will close at 1:00 pm)
Sun: Closed

For the health and safety of our employees, the office door will remain locked. Please call the phone number posted on the door to communicate with the location's manager. Office access will be limited to one customer at a time.
We will continue to be open to new customers. We are encouraging new customers to reserve their units at AcornMiniStorage.com prior to visiting our physical location.
Whenever possible, we are encouraging remote payment options. Payments can be made in the following ways:

Paying online at AcornMiniStorage.com/payonline
Mailing a check to your Acorn Mini Storage location's office
Placing payments in the store drop box or payment slot
Paying over the phone at 612-767-3953 (Please note: We are temporarily waiving the convenience fee for payments over the phone.)
U-Haul customers should use the 'Mobile Pick-up' option, when reserving a truck via uhaul.com or call 1-800-468-4285, to minimize in-person interaction with our staff.
We appreciate your continued business – stay healthy & safe!
---
Related Articles