4 Tips for Storing Winter Clothes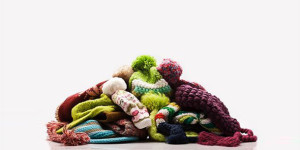 Winter Clothing Storage
With the warm weather finally here, you probably don't want to spend one more moment with the winter clothes you've been wearing for so many months. But, taking time to properly store them helps you feel more organized, reduces clutter, and makes for an easy transition next season. Here are four quick tips to help you keep your clothes in pristine condition during the summer months:
Empty out all of your pockets—you just might find a $20 lurking there, and you will prevent damage from forgotten candy, pens, and pencils. Check for loose buttons, open seams, rips or tears. Taking care of these minor repairs now means your clothes will be ready to wear next season.
Wash or dry clean each item. Body oil, sweat, perfume, and food particles can create stains that will become more difficult to remove next year. Also, clean your storage containers to prevent any potential bug infestation—a moth's larvae are unnoticeable to the human eye.
Ideally, store clothing in cloth bags that 'breath'—moth larvae love plastic tubs, and bugs are attracted to boxes. Fold rather than hang knitted items, like sweaters, to maintain their shape. Add a natural cedar block or bag of cedar shavings to each container to help repel bugs and keep clothes smelling fresh.
The best place to store your clothes for an extended period of time is a clean, cool, dark, and dry environment. Avoid storing your clothes in cold, damp basements or warm, humid attics. Acorn Mini Storage provides temperature-controlled units that keep your clothing clean, secure, and always accessible.
For all of your winter storage needs, click here to find the Acorn Mini Storage near your home or business today.
---
Related Articles