Five Ways a Storage Unit Can Help Your Small Business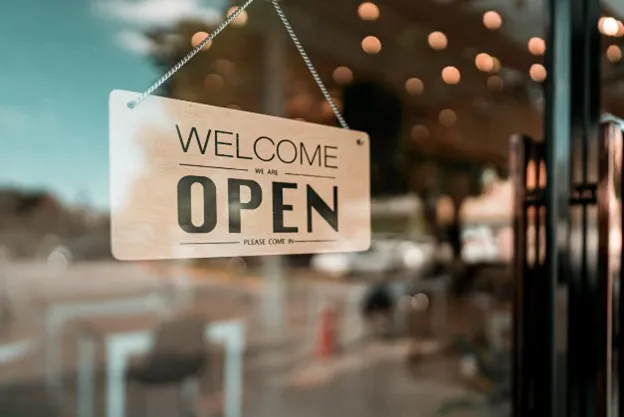 Self Storage for your Small Business
Small business owners are always on the lookout for ways to help their companies thrive and grow their scope of operations. And while growth is always a good thing for companies looking to make a name for themselves, many companies may find that they expand too quickly for their current spaces to accommodate. That's where self storage comes in. From providing an inexpensive way to expand your storefront to giving you a flexible storage place for your business' inventory, here are five ways self storage can help your small business.
1. Maximize Available Space
As a small-business owner, you always need to be on the lookout for ways you can help your business grow without wasting money. Renting an office or storefront space can be expensive, on top of the costs of moving all of your equipment, supplies, and inventory, which can make finding larger spaces quite a challenge. Self storage can provide a solution by helping you use more of the space you already have.
For storefronts, you can convert stockroom space into an expanded showroom or other functional customer-facing area by moving part of your stock into an affordable storage unit. For offices, you can convert space used for storing records or extra furniture into more work space by moving them off-site into a storage unit.
2. Save Money
Large offices and storefronts are expensive but feel like a necessity for a growing company. However, you may be spending money for space you don't need, depending on how fast your company is growing. Immediately upgrading to a larger office can also  be an issue if you find that your need for space has gone down over time, leaving you with plenty of empty room and not enough staff or equipment to utilize it.
Self storage units are much cheaper than a new office space while still providing you with room to grow. You also have the added benefit of upgrading to a larger or smaller unit as your needs change when you utilize a month-to-month leasing agreement, so you'll only ever have to pay for space that you need.
3. Reduce Clutter
Clutter is a major distraction and cause of stress in the workplace. If you've ever tried to work in a chaotic space, you know how hard it is to focus and relax. By renting a self storage unit, you can reduce the clutter in your office or storefront and increase your productivity and comfort in the process.
4. Added Flexibility
Self storage units tend to have more built-in flexibility than office buildings or storefronts. At most storage facilities, you can upgrade to a larger unit if your spacing needs increase without a major hassle. This gives you plenty of extra room to store your company's merchandise, supplies, inventory, and more, growing or downsizing your storage space at your own discretion. This is especially beneficial for service-based or online companies that don't use traditional storefronts or offices, as it allows you to get your equipment or stock out of your home without breaking the bank utilizing a full building.
5. Increase Convenience
For contractors, home service-based companies, and e-commerce businesses, having one central location for you to store all of your supplies and stock is a huge advantage. You can free up space at home while maintaining convenient access to the things you need. If you find the right storage facility, your tools and equipment can be conveniently stored closer to your service area than your home, allowing you and your team to serve the community much more efficiently.
Find Self Storage Units for Your Small Business at Acorn Mini Storage
If you're looking for self storage for your company, Acorn Mini Storage has the affordable space you need to grow. To get started, find one of our facilities near you — rent online or in person to claim your space today!
---
Related Articles